Ruime keuze
Het ruime assortiment van 7co kunstleer biedt keuze tussen vele kleuren, structuren en finishes. Zo past er altijd een kunstleer bij uw wensen. Laat u inspireren door onze collecties:
7co – 7seasons – classic
Onze basis collectie met kwaliteitskunstleer in klassieke kleuren. Deze rustgevende tinten als wit, crème, cognac en zwart zijn veelzijdig toepasbaar.
7co – 7seasons – trend
Met levendige kleuren uit het hele spectrum. Voor als u het kunstleer echt wilt laten spreken in uw interieur.
7majestic
Een luxere lijn met speciale texturen en patronen. Zoals de extra zachte Sayana pu kunstleer collectie of de vintage look collecties Harrison en Antique.
7yachtclub
Deze kunstleren zijn speciaal ontwikkeld voor buiten gebruik.  Ze zijn UV en waterbestendig waardoor ze geschikt zijn voor stoffering op boten en jachten.
7nature
Een collectie die geïnspireerd is op de exotische natuur met onder andere struisvogel-, krokodil- en pythonprints.
7downtown
Een budget vriendelijk kunstleer in vele kleuren dat verkrijgbaar is per 35 meter. Met 50.000 Martindale is deze collectie sterk genoeg voor de meeste toepassingen in de meubel- en projectindustrie.
7textures
Deze collectie bevat verschillende collecties met texturen, zoals microvezel, lak of glitter.
Branches
Branches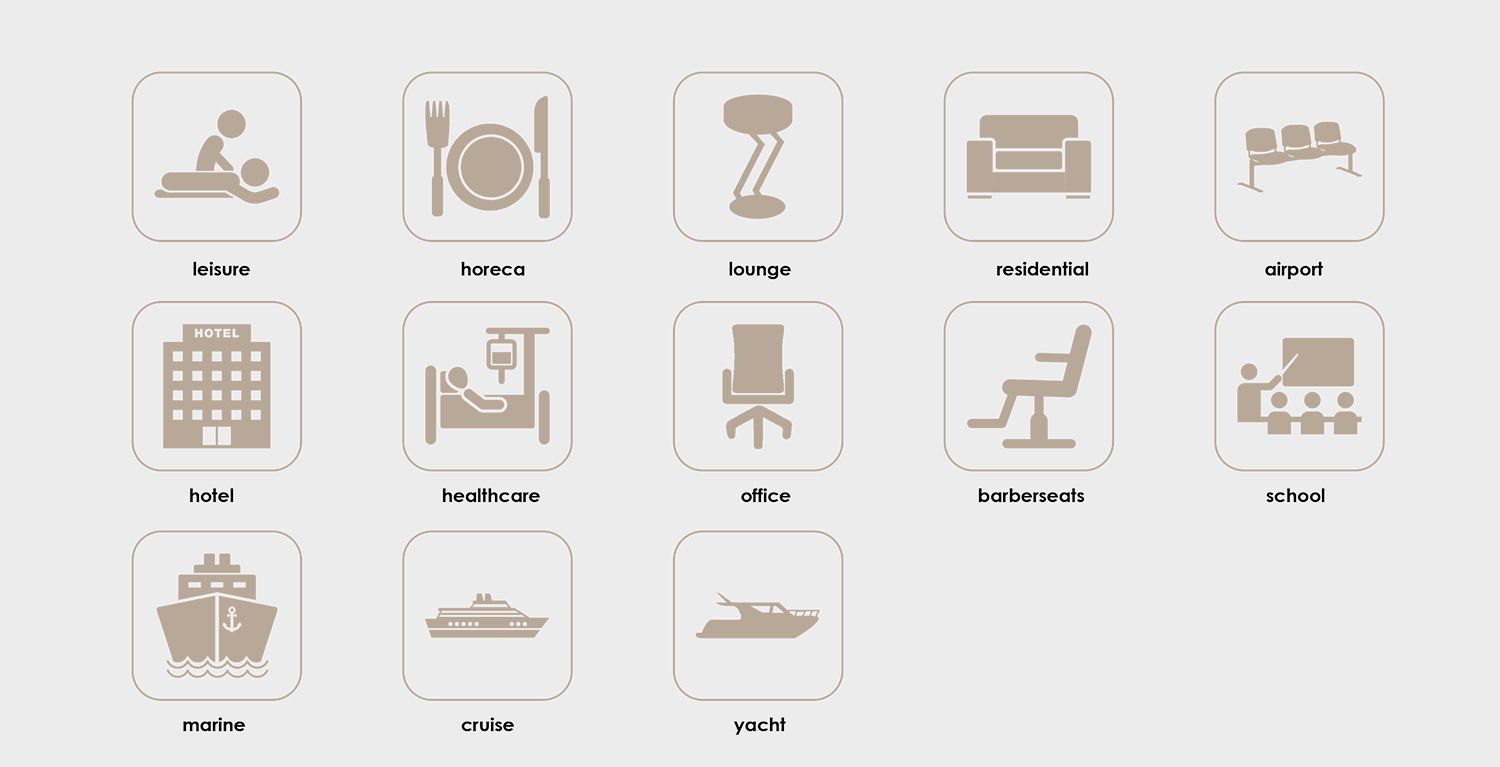 Collecties
Collecties

Technische gegevens
Technische gegevens